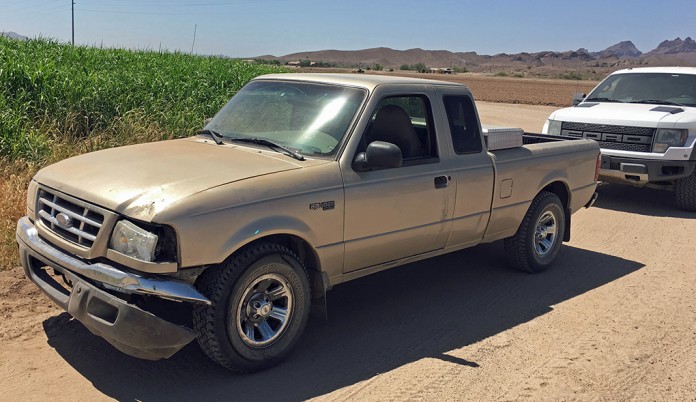 Yuma Sector Border Patrol agents arrested a male Mexican national — later determined to be in the U.S. illegally — attempting to circumvent the traffic checkpoint on I-8, east of Yuma, Thursday.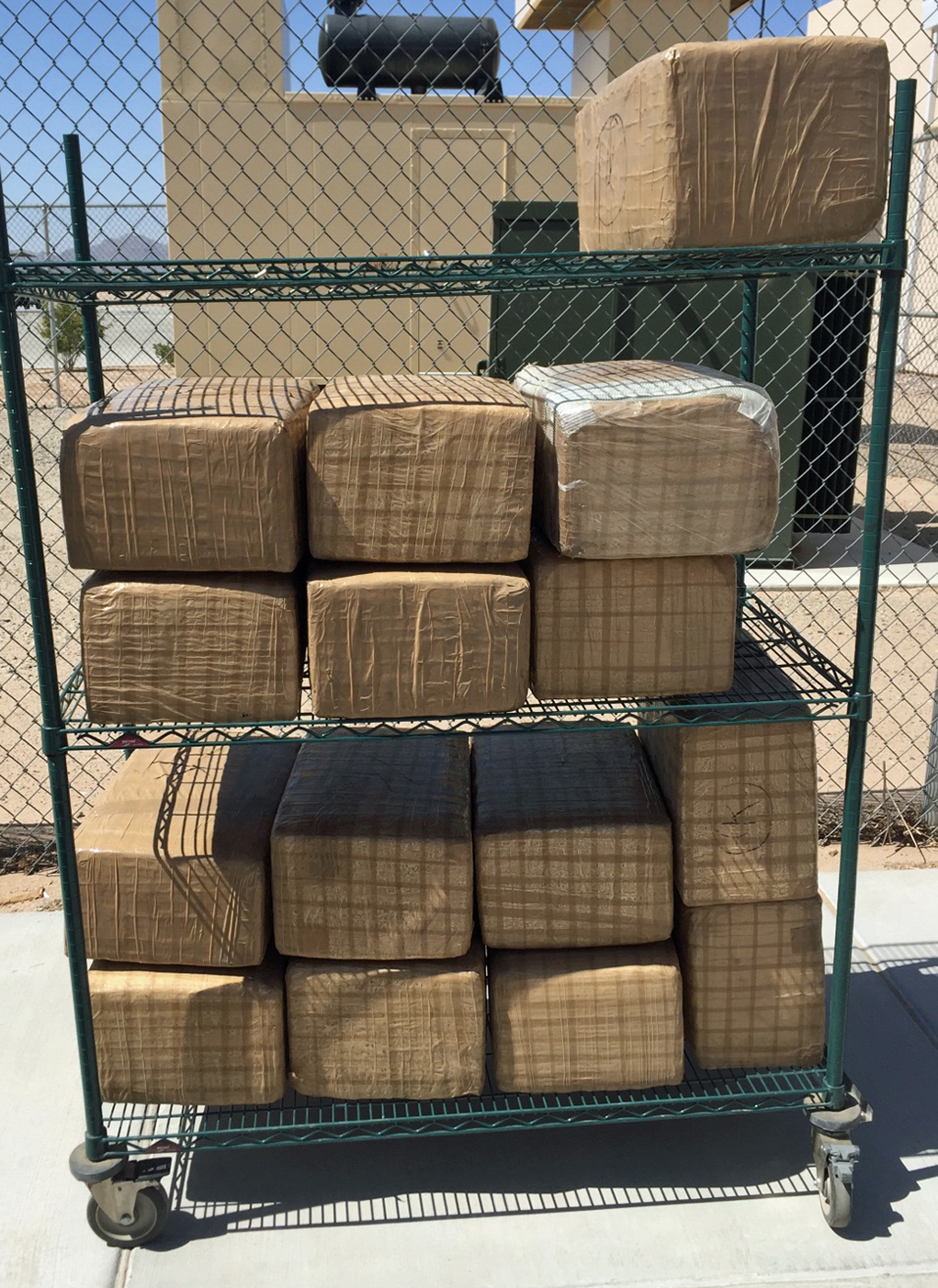 Agents observed a pickup truck circumventing the checkpoint by passing through Dome Valley.  While following the vehicle, the man began driving erratically and failed to negotiate a turn; crashing into supporting cables of a high-tension power line.  The driver fled the scene but was soon apprehended.
During a subsequent search of the vehicle, agents discovered and seized approximately 403 pounds of marijuana, valued at more than $200,000, in the truck's cabin and inside a tool box in its cargo bed.
The suspect, narcotics and vehicle were processed per Yuma Sector guidelines.
Federal law allows agents to charge individuals by complaint, a method that allows the filing of charges for criminal activity without inferring guilt. An individual is presumed innocent unless or until competent evidence is presented to a jury that establishes guilt beyond a reasonable doubt.
Yuma Sector Border Patrol agents effectively combat smuggling organizations attempting to illegally transport people and contraband through southwestern Arizona and California. Citizens can help the Border Patrol and U.S. Customs and Border Protection by calling 1-866-999-8727 toll-free to report suspicious activity. Callers can remain anonymous.