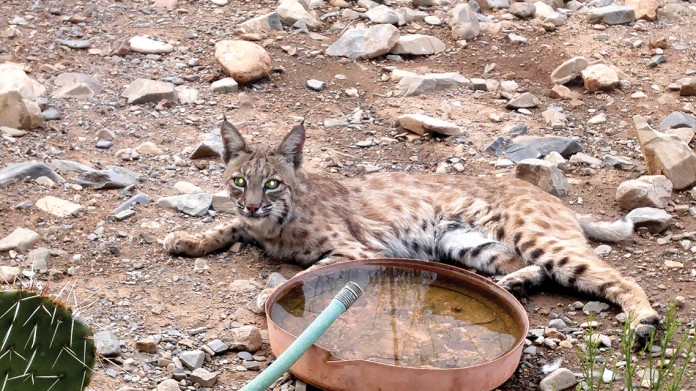 Photo by Fran Lindblom
This magnificent shot of a bobcat that appears to be guarding the water, was captured outside a bedroom window at her home in Cave Creek near Lone Mountain Rd. North and Echo Canyon.
To have your photo considered for publication, please send the original high resolution jpg file to news@sonorannews.com with Front Page Photo in the subject line. Be sure to include your name, the date, time of day and general location where the photo was taken, plus your permission to publish the photo.