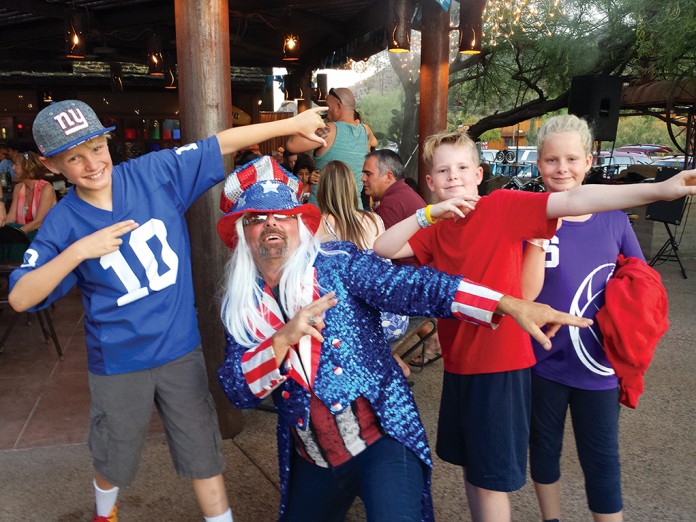 Devon Breese, "Uncle Jam," Mitchell Mollet and Minnie Mollet (l-r) took advantage of a photo op at the Horny Toad on July 3 before the fireworks.
Photo by Connie Mollet
To have your photo considered for publication, please send the original high resolution jpg file to news@sonorannews.com with Front Page Photo in the subject line. Be sure to include your name, the date, time of day and general location where the photo was taken, plus your permission to publish the photo.