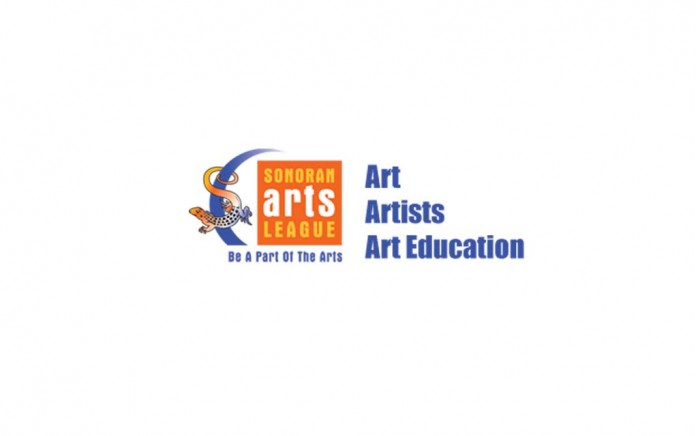 Gallery features the work of 30+ Sonoran Arts League members, demonstrations, art talks and Pop-Up Wednesday events every week
SCOTTSDALE – The Gallery at el Pedregal will change its rotation of art and present a new, juried installation of paintings, sculpture, and mixed media original pieces from more than 30 Sonoran Arts League members beginning Sunday, July 17. A free artist reception will take place from 4 p.m. to 6 p.m. at the gallery, located on the second floor of el Pedregal, 34505 N. Scottsdale Rd., in Scottsdale. The public is invited to meet the featured artists, view the new installation and enjoy wine and light appetizers. Admission is free.
The gallery is a unique collaboration between the non-profit Sonoran Arts League and The Boulders Resort, which provides the large space in support of art education and awareness. The art exhibited changes every four months and all work is juried.
We're very fortunate to have such a beautiful space and location to showcase the diverse talent of our League members, and we're excited to unveil this new exhibit," Stephanie Newman, an oil painter and gallery co-chairman, said. "We also hope people will come to our weekly Pop-Up Wednesday events, art talks, workshops, trunk shows and other programs that we host throughout the year."
Newman volunteers her time to manage the gallery along with three artists in residence, painter Joye DeGoede, pencil artist Dick Mueller and painter Dennis Desprois. Other artists helping out with the daily management of the gallery, events and programs also volunteer their time. "Volunteers are the backbone of our organization throughout the League, and we could not do any of this without their generous efforts," she said.
The Pop-Up Wednesday events take place every week from 4 p.m. to 6 p.m. and feature a new artist each week.
Come enjoy Happy Hour with us and see how the artist creates his or her art during this fun event," Newman said.
In addition to the featured work that is on exhibit and for sale, the Gallery at el Pedregal also includes a youth art exhibit, a veteran exhibit, and a gift shop. The gallery is open to the public Wednesday through Sunday from 11 a.m. to 6 p.m. In addition, the gallery will open for private showings, and groups can schedule special events there.
For more information, call 480-575-6658 or visit www.SonoranArtsLeague.org.
Based in Carefree and Cave Creek, Arizona, the Sonoran Arts League is dedicated to the promotion of art, artists, and art education, affirming the belief that art and artistic awareness is essential to the well being of life and the community. The non-profit organization's 630+ members actively participate in community outreach programs, including mentoring programs, workshops, seminars, fundraisers, and other activities, such as the Empty Bowls Project, the Hidden in the Hills Studio Tour & Sale, and the Sonoran Festival of Fine Art and the ARTREACH Community Studio.