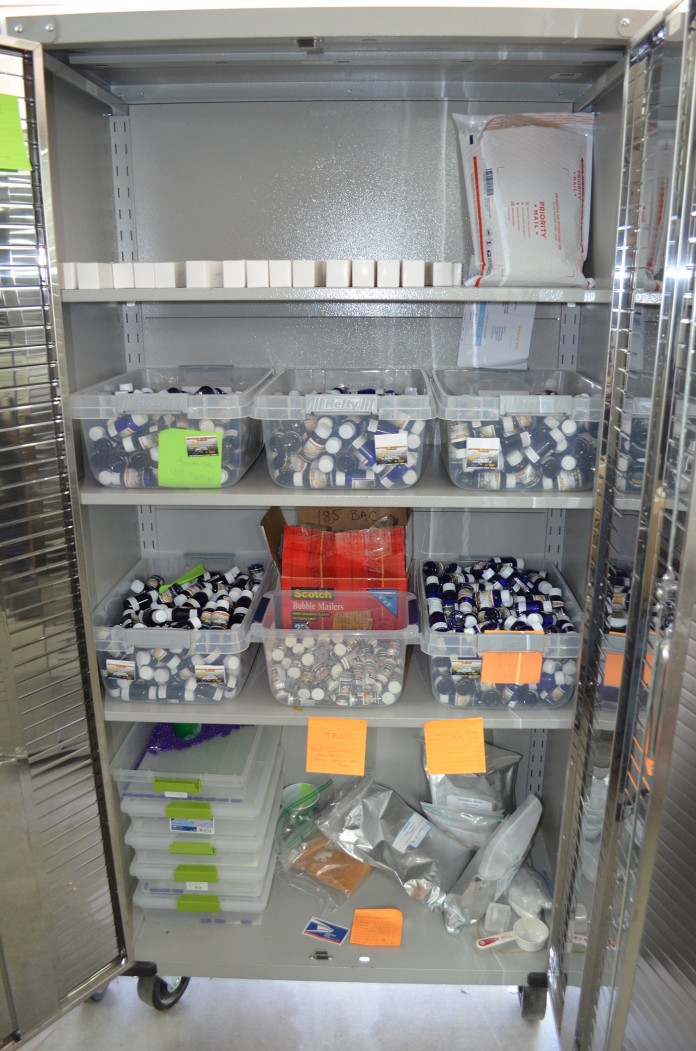 Entered guilty plea after agents dismantled one of the largest steroid trafficking operations in Arizona
PHOENIX – DEA announced today the sentencing of Robert South to over five years in prison after pleading guilty to drug and money laundering charges stemming from his role as the head of a steroid trafficking organization based in Phoenix, Arizona. South used underground laboratories in Phoenix to convert raw steroid powder imported from China, into pills and injectable steroid liquids.
"Robert South's far reaching drug distribution network negatively impacted the lives of many people throughout the United States," said Doug Coleman, Special Agent in Charge of DEA in Arizona. "His sentencing today sends a powerful message that drug traffickers who profit from illegal activity, will be tracked down and brought to justice by DEA no matter where they operate."
"IRS-Criminal Investigation (IRS-CI) is proud to partner with the DEA and other law enforcement agencies in dismantling drug trafficking organizations (DTO). As they did in this case, IRS-CI Special Agents use their unique investigative skills to identify, trace and seize the proceeds that DTOs generate by their illicit activities," stated IRS-CI Special Agent in Charge Ismael Nevarez Jr.
As one of the largest steroid investigations in Arizona, Agents seized two underground steroid laboratories, 114 pounds of raw steroid powder, 30 liters of liquid steroids, 8,500 steroid pills and nearly $250,000 in cash and assets. The investigation was conducted by DEA, the Internal Revenue Service, Homeland Security Investigations and United States Postal Service Inspectors. The prosecution was handled by the United States Attorney's Office for the District of Arizona.