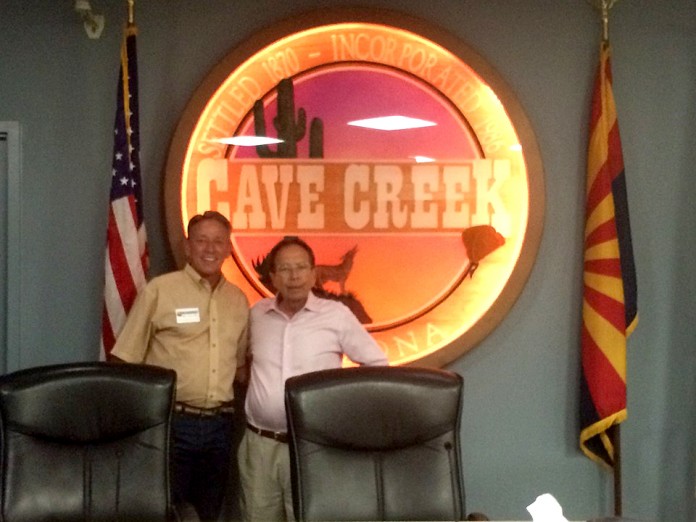 PHOENIX (June 21) — Today, Chip Davis announced that he had been endorsed by the Mayor of Cave Creek, Vincent Francia. In 1999, Mayor Francia became Cave Creek's first citizens-elected Mayor.
"As Mayor of Cave Creek, I have total confidence that Chip will represent my citizens as part of LD 1," Mayor Francia said.
"I am so grateful and honored to have earned the support and confidence of Mayor Francia," Davis said. "I look forward to working in concert with him for the benefit of Cave Creek residents when I am given the privilege of serving Legislative District 1 in the Arizona House of Representatives."
About Chip Davis
A fourth generation Arizonan, Chip's parents still raise cattle on his great grandparents' homestead west of the Bradshaw Mountains in southwestern Yavapai County. Chip, his wife Karen, four children, and ten grandchildren all appreciate the rich history, scenic splendor and diverse culture of Arizona and believe it is a heritage that must be treated with respect and safeguarded for the future. Chip's proactive approach to government and his "can do" attitude has put him at the forefront in changing the way that Yavapai County does business and has marked him as one of the most dynamic leaders in local and regional government.