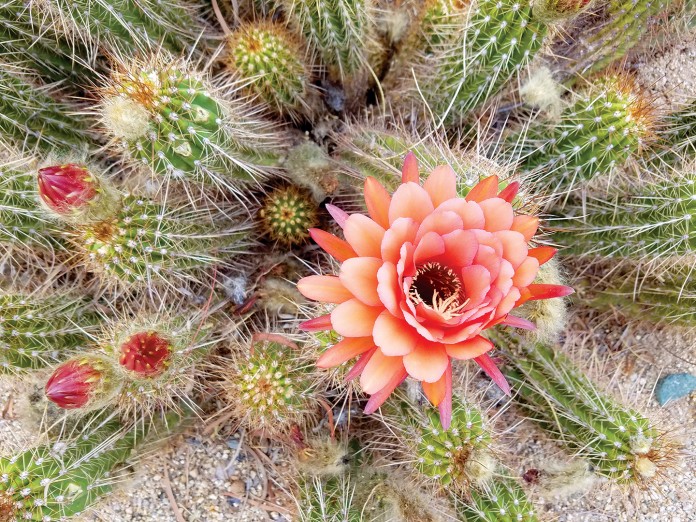 Photo by Shari Jo Sorchych
This brilliantly colored explosion of petals caught my eye on a morning walk just as the spring bloom began.

To have your photo considered for publication, please send the original high resolution jpg file to news@sonorannews.com with Front Page Photo in the subject line. Be sure to include your name, the date, time of day and general location where the photo was taken, plus your permission to publish the photo.