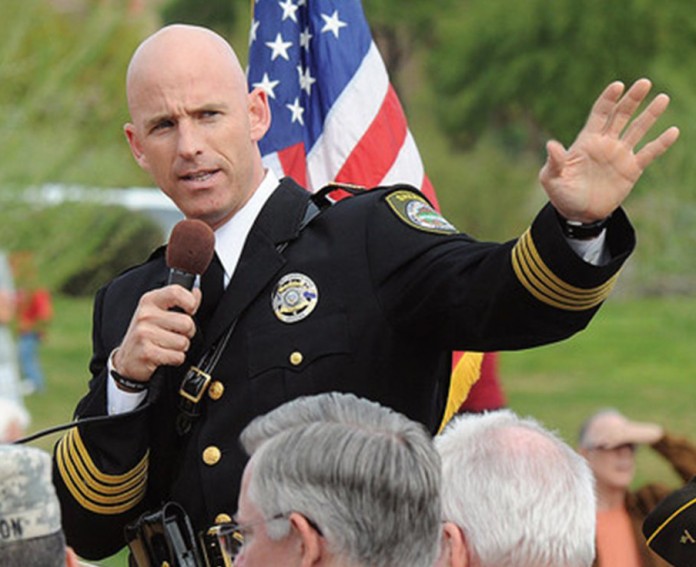 CASA GRANDE – Pinal County Sheriff Paul Babeu chastised the Arizona Democratic Party and one of his congressional challengers for considering an attempt to remove candidates from the Congressional District 1 field.
Democrats and their allies pulled the signatures of several CD1 Republican candidates, including Sen. Carlyle Begay, former Secretary of State Ken Bennett and Navajo businessman Shawn Redd. A supporter of Gary Kiehne also pulled the nomination signatures for several candidates.
"I recognize and value the historic nature of Shawn Redd and Sen. Begay's candidacies," Babeu said. "Challenging their ballot access and the chance for voters to cast ballots for them is wrong and would be a sad day. I value their contributions to this race and respect both as strong leaders."
While challenging the signatures is a classic political ploy, it deprives voters of the chance to have a vigorous debate and real choice in the August primary.
"We should not limit the choices for voters. Instead we should have vigorous debate among the candidates so voters make the right choice," Babeu said.
The last day to challenge a candidate's signatures is June 15. The list of candidates who may face a challenge is available from the Arizona Secretary of State's office.
Babeu is a veteran of the Iraq War and spent 20 years in the Army National Guard, rising to the rank of major. In addition, Babeu commanded 700 troops on the Arizona-Mexico border as part of Operation Jump Start, which helped reduce illegal immigration and drug smuggling by 94 percent in the Yuma Sector. He was first elected Pinal County Sheriff in 2008, 2011 America's Sheriff of the year and won reelection in 2012.