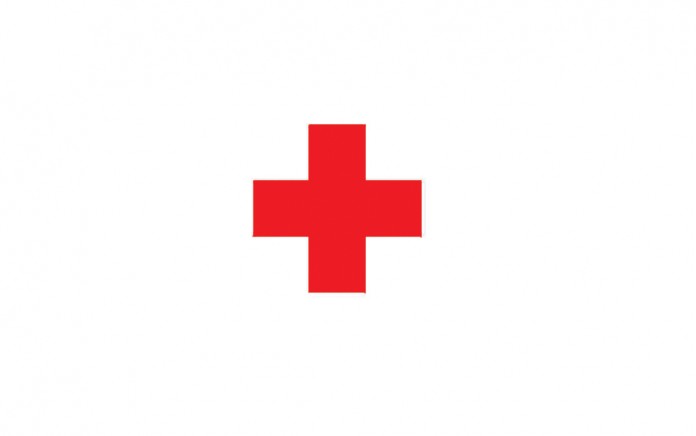 Donors can choose their day to help save lives during summer awareness campaign
TUCSON, Ariz. – The American Red Cross urges blood and platelet donors to choose their day to give and help ensure blood is available for patients all summer long during its annual summer awareness campaign, sponsored by Suburban Propane.
"Many Americans will be celebrating the unofficial start to summer this Memorial Day weekend, but seasonal activities that bring joy to so many can also lead to a shortage of blood and platelet donations when regular donors become busy," said Julia Dailey,  Red Cross Southern Arizona executive director. "Patients don't get a summer holiday from needing lifesaving blood and platelet donations and are counting on generous volunteers to help maintain a sufficient supply this summer."
To encourage donations around the Memorial Day holiday, those who come to give blood or platelets from May 27-31 will receive a Red Cross T-shirt, while supplies last. The Red Cross relies on volunteer donors for the 14,000 blood donations needed every day to support patients at about 2,600 hospitals and transfusion centers nationwide. However, during the summer months of June, July and August, about two fewer donors schedule an appointment to give blood at each Red Cross blood drive than what patients need.
As official national sponsor of the summer campaign, which begins Memorial Day weekend and runs through Labor Day weekend, Suburban Propane will help promote the need for blood and platelet donations and will encourage its employees and customers to give.
"Suburban Propane is proud to partner with the Red Cross and help raise awareness of the ongoing need for blood and platelets – especially during the crucial summer months," said Suburban Propane's Chief Development Officer Mark Wienberg. "By expanding our partnership with the Red Cross this year, we can continue to support the life-changing work of the Red Cross and make an even bigger difference in communities across the country."
Suburban Propane employees will also volunteer at Red Cross blood drives nationwide in one of the largest national volunteer commitments to the Red Cross Blood Services from a corporate partner. Additionally, this year Suburban Propane is expanding its partnership with the Red Cross to include participation in the Home Fire Campaign in some markets, as well as support for disaster relief efforts and Service to the Armed Forces.
"The Red Cross has partnered with Suburban Propane since 2012, and last year's '100 Days of Summer. 100 Days of Hope.' campaign marked our first nationwide, summerlong partnership," said Donna M. Morrissey, director of national partnerships for the Red Cross Biomedical Services. "The Red Cross depends on corporate partners like Suburban Propane to help ensure blood and platelets are available for patients in need of lifesaving transfusions and to help our communities prepare for and respond to disasters large and small."
Several local opportunities:
Phoenix
5/30/2016: 10 a.m. – 3 p.m., Phoenix Memorial Park and Mortuary, 200 W Beardsley Rd.
5/31/2016: 9 a.m. – 2 p.m., 4600 Washington Building, 4600 E. Washington, 3rd Floor
6/7/2016: 9 a.m. – 1:15 p.m., American Red Cross Grand Canyon Chapter, 4747 N. 22nd St. Suite 100
Scottsdale
5/31/2016: 11 a.m. – 5 p.m., Doubletree Paradise Valley Resort, 5401 N. Scottsdale Road
6/2/2016: 9 a.m. – 2 p.m., Frys Food Store, 6321 E. Greenway Rd.
6/16/2016: 3 p.m. – 7 p.m., Tradition at Kierland, 6633 E. Greenway Parkway
Set an appointment to donate blood quickly and easily at https://www.redcrossblood.org.