Larry Wendt, imbedded somewhere near the center of the photo, flanked by family, friends, employees, the Cave Creek town manager and a few members of town council, held a groundbreaking ceremony Wednesday morning to commemorate the rebuilding of his Buffalo Chip Saloon and Steakhouse, which burned to the ground on Thanksgiving Day.
Wendt explained some of the features of the new Buffalo Chip, which included fire sprinklers, 10 stalls in the ladies' restroom and six in the men's. He thanked everyone for the outpouring of support they've shown since the fire and said it was instrumental in prompting him to rebuild rather than walk away.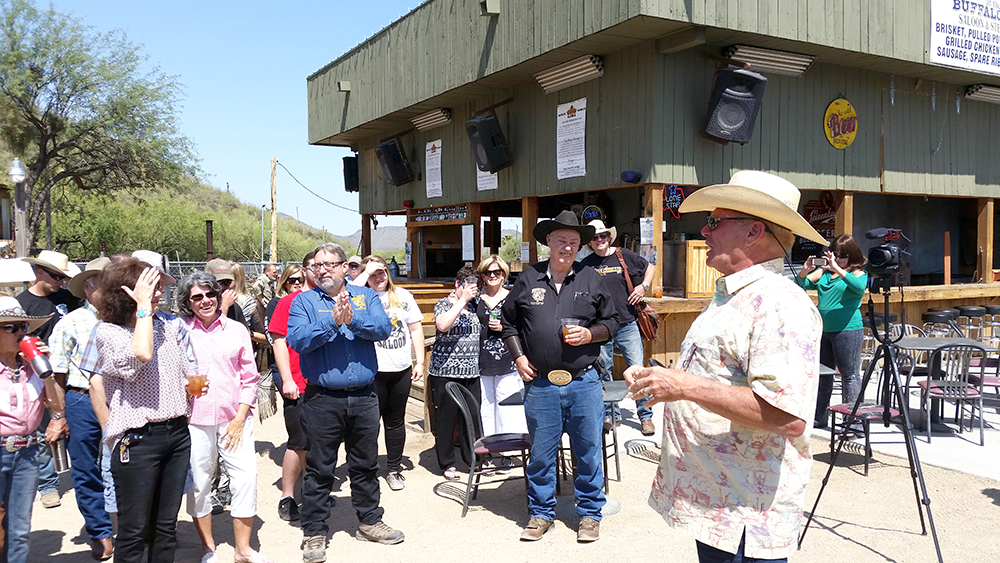 Not only was Wendt moving into modern times with fire sprinklers and upgraded restrooms the groundbreaking event was covered by a drone.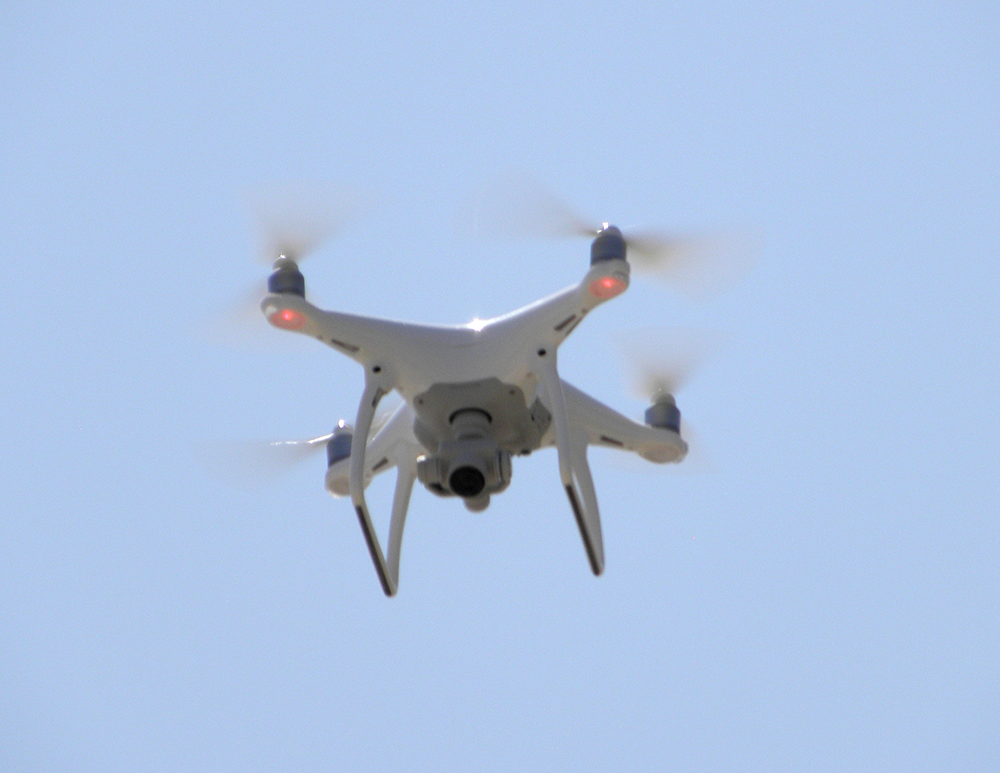 Wendt said the groundbreaking event wouldn't be complete without a little groundbreaking, so the golden shovel was retrieved to dig up a little dirt from the rock hard ground. With his permits approved, Wendt said his contractor Don Fredericks has indicated he will have the project completed in four to six months.