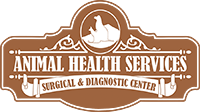 Animal Health Services of Cave Creek is here for you and your pet whenever you need us. Our full-service veterinary hospital provides routine, surgical and diagnostic care by appointment during the day, and we are always available for emergency care: 24 hours a day, seven days a week, including holidays. Even in the middle of the night, our staff can help with your pet's urgent health care needs, from chronic illness or disease complications, to acute trauma, to snakebites or wildlife attacks.
Because we have veterinarians and technicians on-site 24/7, we also treat pets in need of overnight critical care and observation, including pets that aren't regular patients of our hospital. Don't lose sleep worrying. Just bring your pet to Animal Health Services of Cave Creek's 24/7 Pet Urgent Care Center!
In addition to round-the-clock emergency care, your pet can obtain a wide range of services from our facility. Your pet can get a fresh haircut at The Tender Paw Day Spa, gleaming pearly whites from a professional dental cleaning and pain relief from alternative medicine treatments like acupuncture or veterinary orthopedic manipulation, all from our state-of-the-art hospital.
Since pets age at a more accelerated rate than we do, a lot can happen to your pet's body in a short amount of time, often without you noticing. Regular wellness exams help us detect underlying disease often before it has progressed very far. Thanks to our in-hospital laboratory, and our complete diagnostic center that provides ultrasounds, X-rays and CT scans, we receive test results fast. This allows us to begin necessary treatments as soon as possible.
And we don't just offer our services to our cat and dog friends. We also treat birds and small mammals like guinea pigs, rabbits and mice.
Don't drive all over town to give your pets the care they need. All your pets' health care needs are right under our roof, conveniently located near Carefree Highway.
Thank you for letting us care for the pets of Cave Creek, Carefree, Anthem, New River, North Scottsdale and North Phoenix. We're grateful to be a part of these communities!