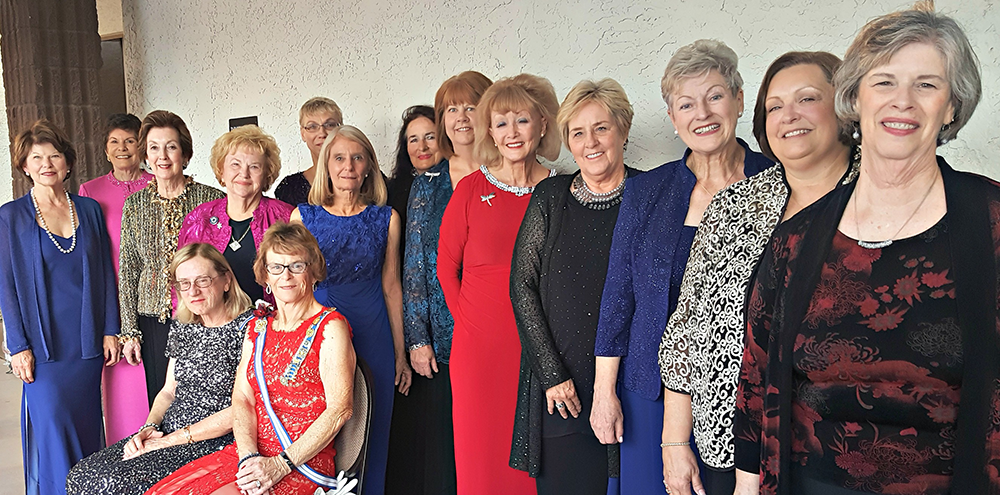 SCOTTSDALE-chartered Grand Canyon Chapter National Society Daughters of the American Revolution (DAR) held its final spring meeting on Saturday, May 7 at Chaparral Suites, Scottsdale.
The chapter installed the following members as the 2016-2018 executive board: Susan von Hellens, regent; Carmen Wendt, vice regent; Marian Hulka, chaplain; Ann Curry, recording secretary; Kristen Vasilarakos, treasurer; Kathy Shields, registrar; Karen Andrews, corresponding secretary; Jill Hanon, historian; and Diana Ranby, librarian.
An initiation ceremony was held for five new members: Sarah Aiken, Paula Hoover, Gera King, Susan Larsen and Elizabeth Weir. Betty Heenan was given a certificate of appreciation for her distinguished ten-year service as American history chairman. Marcia Jobe, Community Service chairman, recognized Nan Howett, president and executive director of Homeward Bound, with the chapter's Outstanding Community Service Award.
At the Arizona State DAR 114th conference, held April 27-30, honorary chapter regents Terri Mott and Kandy Wagenbach were elected state society regent and corresponding secretary. Associate member Morgan Elliott was elected state registrar. Terri Mott will be installed in her new position as state regent at the National Society DAR Continental Congress in Washington, D.C. on June 19.
The first fall chapter meeting is Saturday, September 3. Program speaker will be journalist Mark Scarp, 20-year associate with the First Amendment Coalition. Guests are welcome. For reservations, contact regent Susan von Hellens at Susan.vonhellens@gmail.com.
For more information on DAR and Grand Canyon chapter visit www.dar.org and http://grandcanyon.arizonadar.org.