ProMusica Arizona is proud to collaborate with the National Park Service to pay tribute to America's awesome National Parks in its season finale, Sea to Shining Sea: Celebrating the 100th Anniversary of the National Parks. The family-friendly concerts feature music inspired by the majestic and varied beauty of America accompanied by stunning photos and video footage shared by the National Park Service.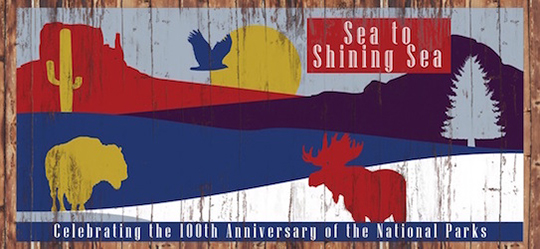 Friday, April 22 at 7:30 pm
Boulder Creek High School Performing Arts Center
40404 N. Gavilan Peak Parkway, Anthem
Saturday, April 23 at 7:30 pm
Christ the Lord Lutheran Church
9205 E. Cave Creek Rd., Carefree
Sunday, April 24 at 3 pm
American Lutheran Church
17200 N. Del Webb Blvd., Sun City
Purchase tickets online at www.pmaz.org or by calling 623-326-5172. Tickets also are available at Andrew Z Diamonds & Fine Jewelry in Anthem.
Adults $20
Seniors (60+) $17.50
Students (16-22 years) $12
Children 15 years and under free with paid adult
Free student rush tickets will be available 15 minutes before each performance, based on availability.
Park Rangers to participate in ProMusica Arizona Centennial Celebration
National Park Service rangers will participate in the Sea to Shining Sea concert by facilitating free passes to the parks for 4th graders and their families through the Every Kid in a Park program, giving pre-concert talks and narration during the concert, and providing literature about the upcoming National Parks Centennial events.
The mission of ProMusica Arizona is to enrich lives in the Greater Phoenix Area through innovative, joint performances of its multi-generational Chorale & Orchestra. ProMusica Arizona was founded in 2003, and is a non-profit 501(c)3 organization. For more information or to make a tax-deductible donation, go to www.pmaz.org.
ProMusica Arizona | P.O. Box 74386, Phoenix, AZ 85087 | 623-326-5172