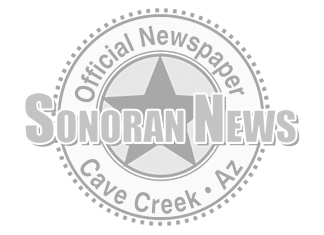 A multi-cultural songfest April 30 and May 1
MESA, Ariz. – The fourth concert of the Chorale's season, Classic Elements, is inspired by water and offers an exploration of the lands between the Atlantic and Pacific oceans – the Americas. From Argentina to Canada, songs of love, faith, humor, home and country provide a rich flavor of the lands and peoples.
Between Oceans: Music of the Americas performances will take place Saturday, April 30, 2016 at 7:30 P.M. at First United Methodist Church, 15 E. First Avenue, Mesa and Sunday, May 1, 2016 at 3:00 P.M. at La Casa De Cristo Lutheran Church, 6300 E. Bell Road, Scottsdale. Tickets are $18 for adults/$15 for seniors, students and groups of 10 or more. Tickets may be purchased online at SonoranDesertChorale.org by calling 480-305-4538.
South and Central America are well represented by a diverse collection of styles. Lively rhythms characterize pieces from northwestern Argentina and Cuba. Morten Lauridsen's setting of Chilean poet Pablo Neruda's Sonnet of the Night is filled with close harmonies and sweet, sonorous lines. Beloved folk tunes from Brazil and Mexico retell clever stories.
Visiting the "neighbor to the North" includes stops in British Columbia, Alberta, Ontario, and Nova Scotia. Feel the pulse of the Royal Hudson locomotive, be carried on the Four Strong Winds, and thrill to the story of the Mary Ellen Carter. Canada's wide open spaces and beautiful coastlines are celebrated in song.
Closer to home, the songs of Randol Alan Bass' Southwestern Suite capture the old West of the Red River Valley and Skip to My Lou. Unexpected rhythms and text characterize a selection of spirituals including Unclouded Day and Way Over in Beulah Lan' – many voices raised in glorious harmonies.
Through the repertoire of this concert, the Chorale shares in the depth of commonalities and the very humanness that unites, rather than divides, us as people at home Between the Oceans.
About the Chorale
Sonoran Desert Chorale was founded in 1994 and is led by Music Director Jeff Harris. Since its inception, the group has become a highly regarded and sophisticated choral organization, presenting musical compositions from cultures around the globe as well as important pieces from the European and American music traditions. Concerts frequently include guest performances and collaborations with distinguished artists and organizations in the community such as the Phoenix Children's Chorus, The Southwest Brass, Mesa Caledonian Pipe Band and the Four Seasons Symphony. The Chorale has engaged in five European concert tours, with performances throughout Europe, including Venice, Rome, Florence, Vienna, Salzburg, Prague, Budapest, Ljubljana, Bayeux, Rouen, Chartres, and Strasbourg. The Chorale was invited to perform with Broadway superstar Michael Crawford for the inaugural concert of the $150 million Mesa Arts Center. The Chorale was selected to appear at the Western Division Convention of the American Choral Directors Association in Salt Lake City, UT.