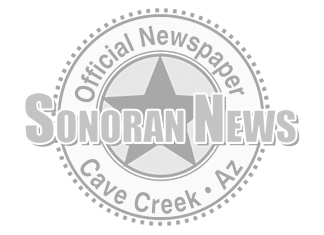 Obituary: Byron James "Jim" Anshanslin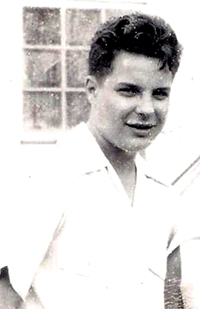 Byron James "Jim" Anshanslin passed away peacefully Thursday December 31, 2015 in Fairhope, Alabama after a courageous battle against failing health. He has entered the gates of Heaven to rejoin his father Byron, mother Edna and son Britt.
Jim was born May 14, 1936 in Maspeth, New York. Throughout his life he "fought crime." As a child with his best friend Billy Rogers, they were the local superheroes known as the Scarlet Snail and Sonar Man. Legend has it Jim was such an adventurous child his parents decided perhaps they should stick to just one kid. Jim grew up to fight real crime when he worked for the NYPD in Queens from 1966–1977. After he retired due to injury, he had some success as a quarter horse owner of Mister Bo Jim at Parr Meadows on Long Island. After a brief stint of quiet country life in Kentucky, he was urged by doctors to move to dryer climate. In his search he stumbled upon what he would call "paradise" and moved to Cave Creek, Arizona where he spent 33 years in the hot, but dry sun.
Jim was an infectious story teller, having grown up in the radio era. He could make even the most boring of tales exciting with his impressions and accents. He ensured the legacy of radio would not be forgotten on his watch as he would play old tapes on a weekly basis of The Shadow, Lone Ranger and his personal favorite The Green Hornet for his children. He had a love of all sports from college to the pros, from football to auto racing. Jim could often be found on a cool fall day high up in the Turf Paradise grandstands teaching young and old horse race fans the "bum steer system" and tales of truly epic horses of yore.
Jim is survived by his loving children Cheryl "Chip" and husband Kim Chavis, Brenda "Brensken" and husband Joshua Farkas, Dexter Allen, Favorite "sister" his cousin Gail Williams, best friend Billy, grandchildren Jamie, Michelle, Danny and Jacob along with countless cousins and non-blood related family. The greatest lessons Jim taught those around him was his faith in Christ, to have a charitable heart and that family can be found all around you. That we may not be bound by blood, instead we are bound by something far greater and that is love. If we could see him now, high above the clouds, we are sure he is mounted upon his trusted steed Mister Bo Jim, waiving his cowboy hat that he still refuses to put on his head saying "Hi-ho! Silver! Away!"
In lieu of cards and flowers the family requests donations to either the NYC Patrolmen's Benevolent Association or the local 100 Club of Arizona. If that is not possible, please be sure to thank a police officer today in his memory. Byron James Anshanslin, badge number 23062, final, final call December 31, 2015 at 9:43 a.m. CST. Thank you for your service.