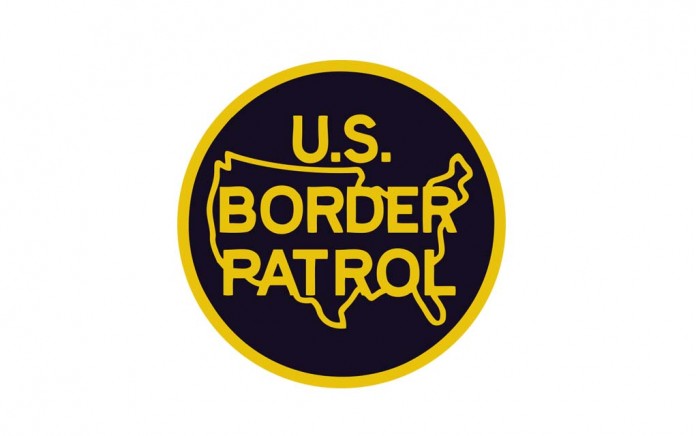 U.S. Customs and Border Protection Field Operations officers seized more than 5,500 rounds of assorted ammunition March 22 at the Port of Nogales.
Officers performing routine outbound inspections referred an 18-year-old Mexican male for a secondary inspection of his GMC SUV before proceeding into Mexico. During the search, officers found 5,560 rounds of assorted ammunition hidden throughout the vehicle.
Officers turned the vehicle, ammunition and subject over to U.S Homeland Security Investigations.
Nogales Port Director Guadalupe Ramirez praised his officers for the interception. "This interception is a direct result of the hard work and continued vigilance of our CBP officers," he said. "Keeping ammunition out of the hands of drug traffickers disrupts their operations and reduces violence along the border."
Border Patrol rescues 3 lost in desert with no water
Tucson Sector Border Patrol agents rescued three individuals March 20, one of whom used a satellite phone on a rescue beacon to call for help.
Agents assigned to the Ajo Border Patrol Station received a call for assistance from a caller stating he was out of water and in need of help. The call came from a rescue beacon located 21 miles north of the border; 46 miles from I-8; and 11 miles from the town of Why, Arizona.
Agents quickly found the caller, gave him water and assessed his condition. The man later identified as a Mexican national named Jorge Tafoya-Barajas, declined further medical attention and was transported to the Ajo Border Patrol Station.
Rescue beacons are comprised of solar charging systems, highly reflective rotating devices, and high intensity blue strobe lights on top of 25-foot masts, and are visible from more than 8 miles away. Tucson Sector currently has 32 rescue beacons, several of which have been equipped with satellite phones.
Later in the afternoon, Ajo Border Patrol agents received notification a 911 call from two men lost in the desert. Again, agents quickly located the men, one of whom required precautionary intravenous therapy.
The pair, identified as Jorge Bautista-Ruiz and Julian Cancino-Jimenez, both Mexican nationals, told agents they had been traveling separately in the desert for several days. Bautista said he encountered Cancino earlier in the day and gave him some of his water. They also told agents that they had no idea where they were in relation to water sources or civilization. When they were found, they had no water between them. Both were transported to the Ajo Border Patrol Station.
Customs and Border Protection welcomes assistance from the community. Citizens can report suspicious activity to the Border Patrol and remain anonymous by calling 1-877-872-7435 toll free.
Border Patrol Agents Seize Assault Rifle, Arrest 3
Tucson Sector Border Patrol agents arrested three male Mexican nationals and seized an assault style rifle near Quijotoa, Arizona, on March 17.
Early in the day, agents arrested one man for entering the United States illegally. The man proceeded to tell agents he had escaped from armed men who were holding him against his will approximately 30 miles north of the border.
Later, Tucson Sector's tactical team, known as BORTAC, and agents from Casa Grande Station's Mountain Team, boarded a helicopter from Air and Marine Operations for deployment to an area known as South Mountain, where agents believed the man had been held.
After a thorough search, agents located and arrested the two men without incident. At the location, agents also found and seized an assault rifle, cell phones and two-way radios.
The Tucson Sector's evidence collection team will process the seized items, while the subjects remain in custody pending outcome of the investigation.
This incident occurred in the same area where, in October 2015, agents encountered a similar situation involving armed individuals. In that incident, BORTAC responded and discovered one deceased individual.