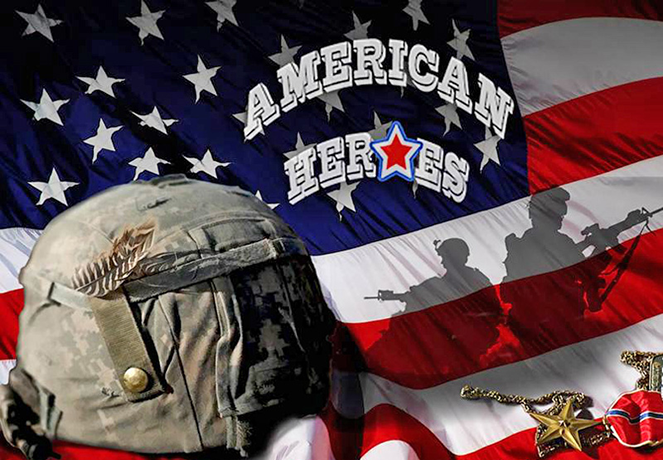 Scottsdale-chartered Grand Canyon Chapter National Society Daughters of the American Revolution (DAR) promoted national society ideals of community service and patriotic recognition at February events.
Honored guests at the chapter's February 6 meeting, held at Chaparral Suites Scottsdale, included program speaker Thomas Tudor, Tomb of the Unknown Soldier Sentinel and Relief Commander, 3rd US INF Regiment, 1969-1970. Mr. Tudor travels as a service to schools and non-profits to share his experience guarding the tomb and the history of Arlington National Cemetery.
At the meeting, the chapter also presented a certificate of appreciation to Vietnam War Congressional Medal of Honor recipient, Peter C. Lemon. Mr. Lemon's Medal of Honor was presented by President Richard Nixon in 1971 for his bravery saving comrades' lives during enemy attack.
Repeating its previous participation in 2015, the chapter was invited by Scottsdale Mayor W .J. "Jim" Lane's office to lead the Pledge of Allegiance at the city council's February 9 meeting.
For the third consecutive season ,chapter members volunteered time on eight-hour shifts, serving food and beverages to patrons and taking register payments at the February 4-7 Waste Management Phoenix Open, held at the TPC (Tournament Players' Club) Stadium, Scottsdale. Giving back and showing support for its communities is at the core of DAR's foundation.
Nationwide DAR members volunteer more than 250,000 hours annually to veterans, award thousands of dollars in scholarships and financial aid each year to students, and support schools for underserved children with annual donations exceeding one million dollars.. Membership is open to any woman 18 years or older who can prove lineal descent from a Revolutionary War patriot.
The next chapter meeting on March 5 is the annual awards presentation. The program will be "Literacy," presented by Terri Clark, Literacy Director for the state of Arizona.
Guests are welcome. For meeting details and reservations contact chapter regent, Kathy Shields, at 602.820.5427.
For more information , visit www.dar.org and http://grandcanyon.arizonadar.org.