CAVE CREEK – The planning commission voted unanimously to reappoint David Smith and Bob Voris as chairman and vice chair, respectively, with no other nominations.
Planning Director Ian Cordwell announced the next planning commission meeting, scheduled for Feb. 18, would include a rezoning case for a two-acre parcel next to Lowe's.
The general plan was the only item on last Thursday's agenda.
Smith began by reading comments submitted by Grace Meeth, Ray Stark, Terry Zerkle and Maggie Sacher into the record.
It was unclear if the comment accusing the town of "clandestine efforts to push through Morning Star" came from Stark or Zerkle.
Zerkle commented about the condition of roads, which he claimed do not support chip sealing, and made recommendations about road maintenance, citing, second to personnel, roadway maintenance is the largest cost to the town.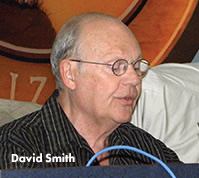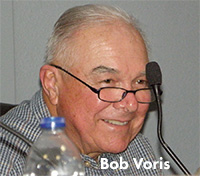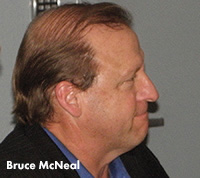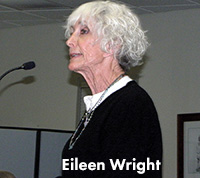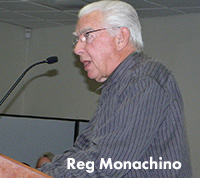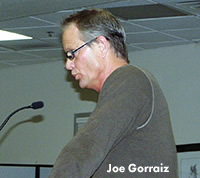 Sacher's comments had to do with identifying the value of dark skies in the general plan and lighting ordinances that preserve our dark skies.
She said the town should encourage only outdoor lighting necessary for safety, security and utility purposes.
During public comment, Eileen Wright asked the commission to vote against the general plan "because it is legally flawed."
She stated the planning commission is the planning agency of the town, not the planning staff and complained the land use maps did not include every specific zoning subcategory.
Wright said the general plan should be voted down until those things were accomplished.
Reg Monachino thanked the commission for all the time it had put into its review and revision.
He suggested the commission "formally approve the plan and then recommend it to council."
Monachino also encouraged more public participation and said the town has time to get it right and hold more meetings.
Joe Gorraiz, who stated he was a fire captain, said the town needed to exercise good stewardship of its water supply.
Gorraiz said massive amounts of water, as used to fight the Buffalo Chip fire, was unnecessary and irresponsible.
Gorraiz called the use of water for firefighting "gross negligence" and said Rural/Metro Fire should be using compressed air foam and other technology, which he stated were safer and more effective.
According to Gorraiz, compressed air foam systems use seven times less water and would be good stewardship of the town's water resources.
He invited commission members to have a conversation with him at a later date about compressed air foam.
Commissioner Dan Baxley pointed out to Smith that they needed a motion before they could go into discussion and moved to recommend approval.
However, Baxley stated, "I'm concerned, as many citizens are, we're not quite done."
Voris seconded the motion and said he had a lot of comments.
He said, "It's hard to know where to start."
Voris addressed Wright's concerns about the process and said when she was on the commission she "picked away at the process," which he found counterproductive.
He said they received comments from 19 citizens and organizations and have held eight workshops.
Voris said, "The handprints on the general plan are the commission. The thumbprints come from staff."
He stated the commission doesn't have expertise and relies on staff for theirs and said, "This is not a seven-member commission's plan – this is a plan of the citizens."
Voris said some of the comments received were mostly just to complain.
Addressing Meeth's concern that "western" was eliminated from the town's description, Voris said even the town core has been described as eclectic.
Under goals, he said the plan seeks to preserve historic elements.
However, Voris said nowhere in the plan is it restricted to western.
"We are a diverse population," which he said became clear by the comments.
Voris continued, "We are eclectic. It was our intent Cave Creek is not just western but bound by our western heritage. To me, that addresses a large part of the concerns submitted by Meeth."
Dealing with concerns over what triggers a major or minor general plan amendment, Voris stated, despite 10 acres being the trigger for a major amendment, both major and minor amendments are treated exactly the same and go through exactly the same process.
He said the only difference is the timing, whereas a major amendment must be submitted by February, while a minor amendment may be submitted at any time.
Voris reiterated, "Every other aspect is treated the same."
In dealing with comments about compatible land uses, Voris stated non-residential land uses being compatible with surrounding development have nothing to do with home occupation permits, which he said is addressed in the zoning ordinance.
Voris explained it was difficult to come up with more specific wording since residential development is allowed under commercial zoning.
Voris said he didn't know how there could be any confusion over major and minor collector roads and stated both School House and Spur Cross roads are designated minor collectors.
He agreed Stark brought up some good points about all weather crossings and power lines.
Voris said he liked Satcher's recommendations and would like to incorporate them.
He also said he appreciated Monachino's comments acknowledging their efforts.
As far as Gorraiz's comments were concerned, Voris said he didn't believe it had a place in the general plan, pointing out Rural/Metro is a private agency but stated he would like to talk to Gorraiz in private.
Commissioner Susan Demmitt said there have been a lot of comments about the process.
She said what they have done follows statute and she did not agree the town code was in conflict with state statute.
Demmitt said the fact that staff takes control and assists is not a problem.
She said Voris touched on a lot of the comments and stated road circulation is already addressed since any changes would be addressed through general plan amendments.
However, she pointed out conflicts between the circulation maps and the text and said they needed to match.
Smith questioned which needed to be changed – the map or the narrative.
Cordwell said the maps needed to be corrected to match the text.
Demmitt agreed with Zerkle's comment about things that impact the town both positively and negatively, not just positively, and suggested removing the word positively.
Addressing Wright's comment, Demmitt stated land use maps and zoning maps are two separate things.
Demmitt said she agreed with Bill Allen's edits on the water resource element.
Dick Frye questioned whether the commission should take a little more time to absorb the comments.
He agreed with Demmitt that the land use map is not the same thing as a zoning map.
Frye said, "We tried not to be exclusionary with our wording," and said using terms such as "western" might be thought of as excluding everything else other than a person's idea of what western means.
Although some people don't want their dirt roads paved, Frye said state law requires the town to cut down on dust and the town has made an effort to do that with chip sealing and within its budget.
Frye thought they might need to look into Wright's allegations about legality.
Addressing Monachino's comment that they should approve the plan and then recommend it to council, Frye said the planning commission cannot approve anything; it can only make recommendations to council.
Commissioner Bruce McNeal stated there was a tremendous amount of public comment and said he believed the public should have another opportunity to review the 104-page document before they finalize it.
Commissioner Ted Bryda stated, "A lot has been said and a lot has not been said."
With regard to water rights for the state land annexed into the town, he said developers need to provide their own assured water supply.
He said it was not the town's place to relocate power lines and can only put pressure on APS.
As far as Bill Allen's water submission was concerned, Bryda said it contained too much detail and should not be authored by one person.
Bryda said he believed the general plan should be sent to council.
Smith asked the public not to read things into the plan and asked that they not look for hidden meanings.
Smith stated the plan had gone through an extensive and rigorous review.
He said if they vote to move the plan with amendments to council, the public will have another opportunity to comment.
Smith stated the commission has followed the process in compliance with state law.
Voris commented on Stark's recommendation regarding wildcat trails that trails should only consist of those identified on the trail map.
He said some people allow the use of trails across their property that are not on the trail map and if they were to follow Stark's recommendation it would exclude them.
Voris stated, "Some things boil down to people taking responsibility for their own property."
The commission took a five-minute break before incorporating their amendments.
When they returned, Frye read the state statute addressing the process and said, "I am comfortable that we have properly followed statute."
Smith said he didn't hear a plethora of amendments, just several.
The commission codified the amendments previously discussed.
Voris stated the water submission by Bill Allen should be an appendix item as submitted by the author.
Baxley said it should show that it was from the Water Advisory Committee (WAC) rather than Bill Allen.
McNeal said he would like to incorporate something about good water stewardship but wasn't sure how to word it and wanted to include ideas on how to educate the public and get Rural/Metro to use modern technology.
Baxley suggested that should be something that goes before the WAC rather than the planning commission.
Voris pointed out much of what McNeal wanted to include was already addressed in the general plan.
Bryda concurred that it should come from the WAC.
McNeal said, "I agree."
By a vote of 6-1, with McNeal dissenting, the commission recommended approval of the general plan as amended.